Most teaching occurs at the Centre Universitaire des Saint-Pères and some demonstrations are held at the Ecole Normale Supérieure, see below for directions.
Paris Descartes
The Centre Universitaire des Saint-Pères of the Paris Descartes university is located at Saint-Germain-des-Près. This neighborhood was the headquarters of numerous artists, philosophers and politicians in the 20th century.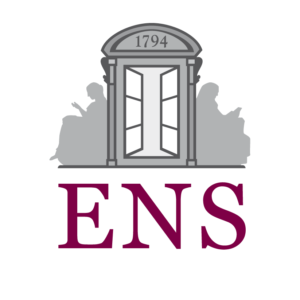 ENS

The Ecole Normale Supperieure (ENS) is one of the most prestigious French higher education establishments. It was created during the French revolution and is in the heart of the Latin quarter.